We cover some listener feed back! The we delve into last show's homework and come across the bugbear that was the Natty to Oneric upgrade and how poorly that went off on Paige's Pangolin. Paige rages against the user interface decisions of Ubuntu, Unity, and Gnome 3.
Beneath a Steel sky is discussed along with Trauma from the latest Humble Indie bundle.
We then talk about the reactions Paige receives from her friends for using Linux. Whoa, it's a dooozy!
Paige describes how she altered the original left image to look like the image on the right: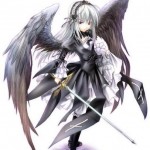 Finally we come to the Accident Swan: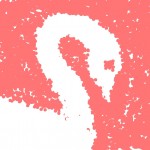 Paige's homework for next show is to actually play Battle for Wesnoth. Create some ringtones for her phone using Audacity.
Grab the show files: