Hooray, the 9th episode has finally been release? Where have we been and what has been going on? Well listen to the first five minutes and that should cover it.
Tonight, we talk about working with Inkscape and synfig and discuss the differences between programs like these and the Gimp. That is a brief discussion about raster vs vector based applications. Paige showcases here homework: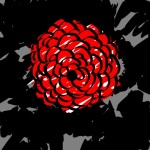 She talks about how she made it in Inkscape and the hurdles she experienced.
We discuss Paige's dissatisfaction with Mint's Mate interface and dish out the next homework: That is to try out Xfce4 to see if that suite her better and if not to give KDE4 a whirl if not (although she might do that anyway).
Grap the files below if you are not subscribed! Pay not attention to the fact that the files are dated wrong! Well you won't notice they are dated wrong until after the 30th!